Visit One of Austin's Best-Kept Secrets
The concept for Onion Creek grew out of the Texas limestone and mesquite terrain in 1963 when landowner Rex Kitchens, famous golfer Jimmy Demaret and Jimmie Connolly, developer, met to discuss the sale of 750 acres in then far South Austin. The sale was realized in 1969 and the property, embraced by Onion and Slaughter Creeks, was on its way to becoming the Onion Creek Golf Club and residential community. The grand opening of the club occurred in June of 1974.
The golf course was to be the only one ever designed by Jimmie Demaret. A bit short by championship course standards, Demaret's creation had so much going for it that length didn't matter. The topographic beauty was already there with hundreds of ancient oaks, pecans and cypress trees growing along the two meandering creeks. Demaret declared, "God put it here and Mother Nature was the designer. All I did was manicure it."
In 1977 the Legends of Golf senior tournament was launched on the Onion Creek course. At the time it was the richest tournament in the history of golf. Over the years the Legends moved on, but the Onion Creek Golf Course grew, adding another nine holes in the early 90s.
Today the oaks, pecans and cypress trees still flourish along with a wide variety of wildlife. Homes began selling in the 70s as builders bought and developed the lots. More sections were added in the 90s once a four-lane bridge was constructed over Onion Creek to connect the property. And the newest section was opened in 2013 expanding the Onion Creek footprint across Bradshaw Road to the west. A commercial section, completing the master plan, was opened along the IH-35 frontage road in 2005.
An eclectic variety of homes grace the 865 acres from condominiums, townhomes, and duplexes to single-family residences. More than 1,500 families call Onion Creek home. Consistently named one of the safest communities in Austin, Onion Creek boasts the beauty that Demaret discovered in a deeply rooted, long-established, welcoming community with a top-ranked golf club at its core. We invite you to visit one of Austin's best-kept secrets.
Onion Creek 24-Hour Security
Onion Creek Homeowners Association provides 24/7 security patrol in addition to a volunteer neighborhood watch. 
Onion Creek Parks and Recreation
Onion Creek is home to numerous parks, playgrounds, trails, natural space and wildlife, making our community a pleasant escape from the nearby city life.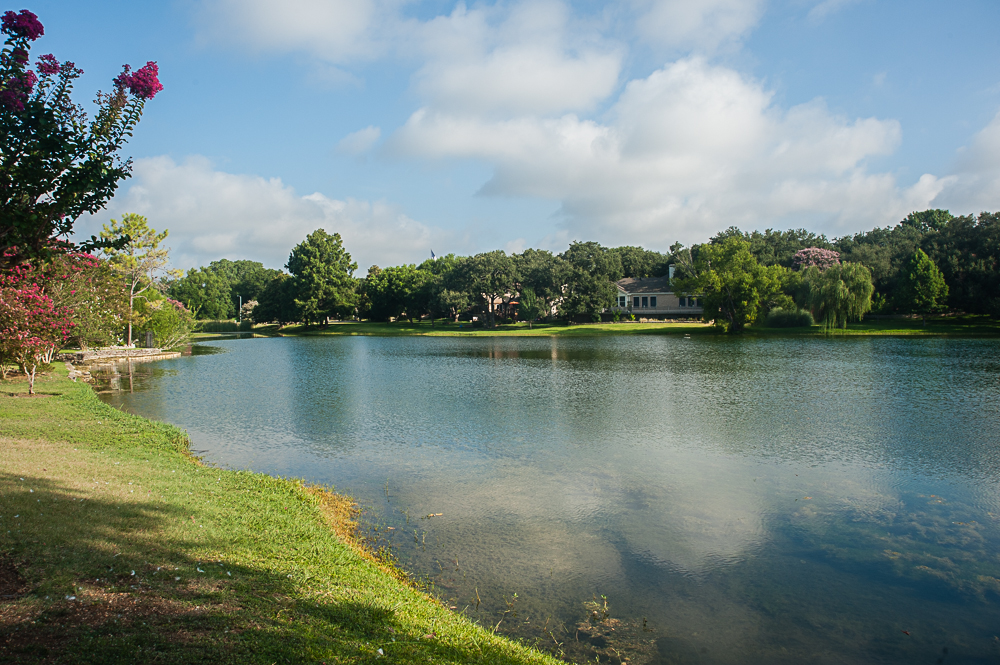 Onion Creek Golf Course, Tennis Club & Members-Only Pool
The Onion Creek Golf Course is a members only 27 hole golf course founded in 1974 by Jimmy Demaret and Jimmy Connolly. Membership options include golf, tennis and swimming / social. The Onion Creek Golf Course is not affiliated with the Onion Creek Homeowner's Association. 
<!=========Events list Template 1.6.3=========>
June 2023
July 2023
August 2023
September 2023
October 2023
November 2023
December 2023